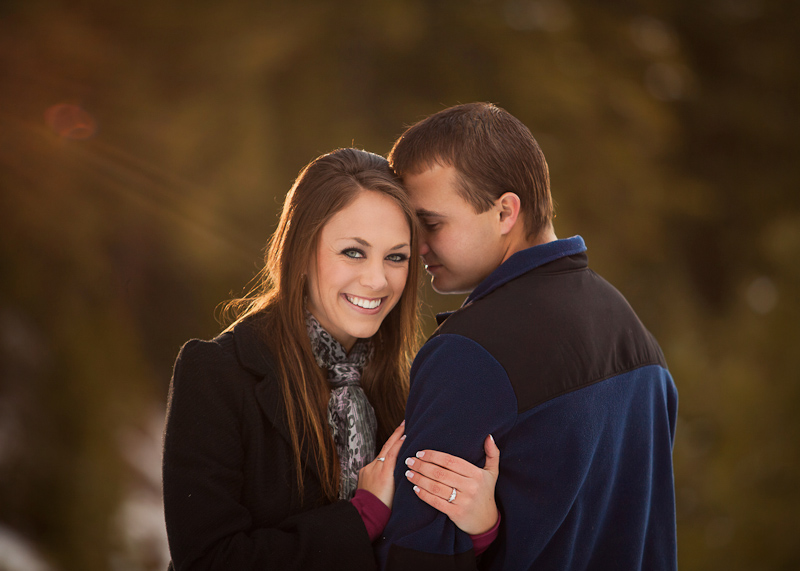 For many, it seems engagement photos are viewed as an unnecessary use of time and looked at as being more effort and stress than they're worth. Why put all that work into choosing a location, finding outfits, and dragging your man in front of the camera for an hour or two just to get more photos of the two of you? What if we were to suggest that getting an engagement session with your wedding photographer is one of the most important things you can do to improve the quality of your wedding photos?
"WHAT? Having an ENGAGEMENT session will give me better WEDDING photos?"
Exactly! Before you write us off as just plain crazy, let us explain. We've summarized the biggest reasons why we believe an e-shoot is so important and helpful (borderline necessary really) for getting the absolute best wedding images possible.
1) An engagement session is the perfect TRIAL RUN – The engagement shoot is a relaxed, no-pressure opportunity to get a feel for being photographed. Although interacting with each other probably comes naturally by the time you're engaged, posing and being comfortable in front of a camera together may not. Engagement sessions are a great way to get a feel for this without the pressure of the wedding day timeline and nerves. It's a great time to have some fun together and practice your modeling too! By the time your wedding day arrives, you'll have a feel for what to do and be ready to shine in the most natural way possible!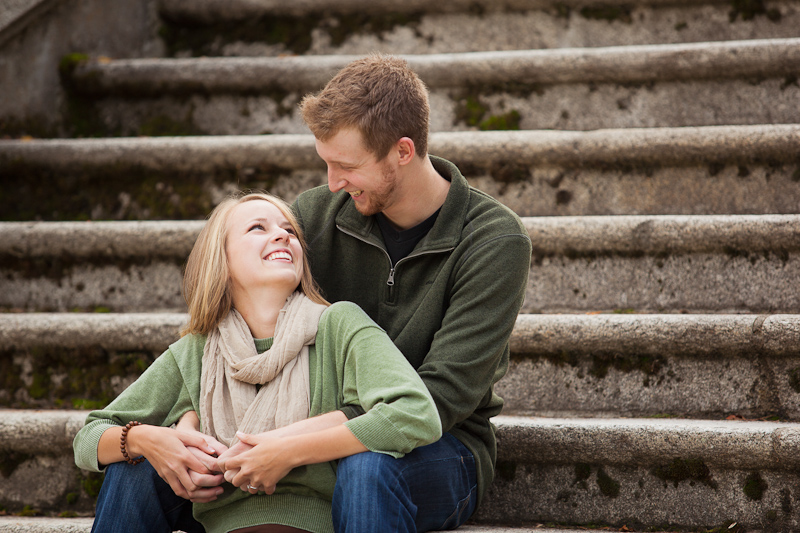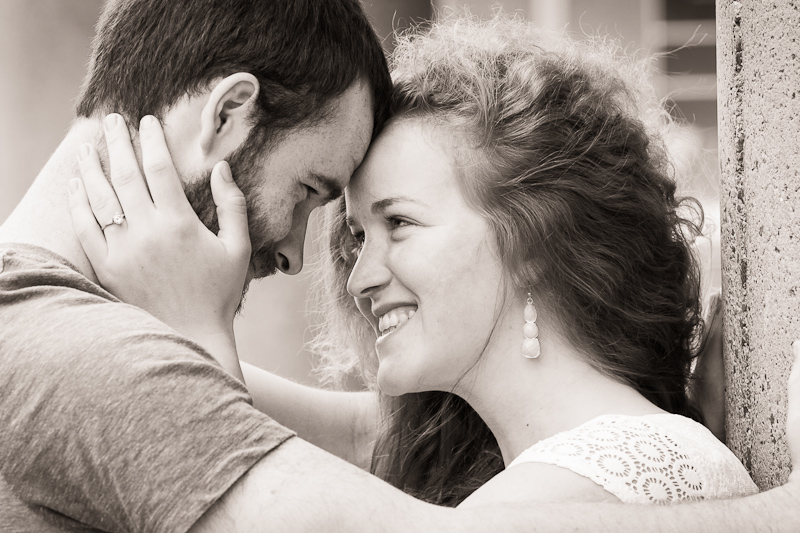 2) Don't underestimate the significance of CONFIDENCE –There's no denying that confidence shows! After seeing your showpiece images from your engagement session, you'll have way more confidence going into your wedding day, making your wedding photos that much better. Confidence is not an emotion that can be forced or that happens instantly. An e-session is a great way to gain it before the big day.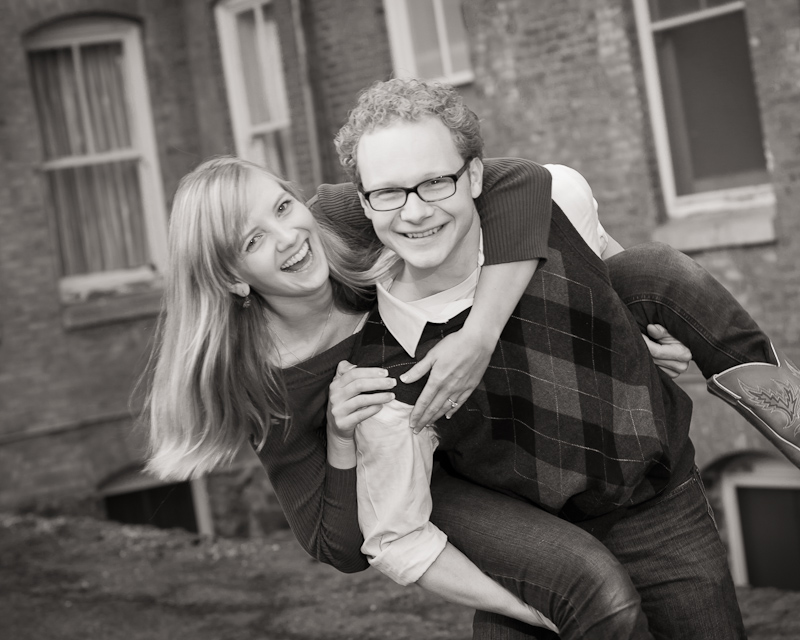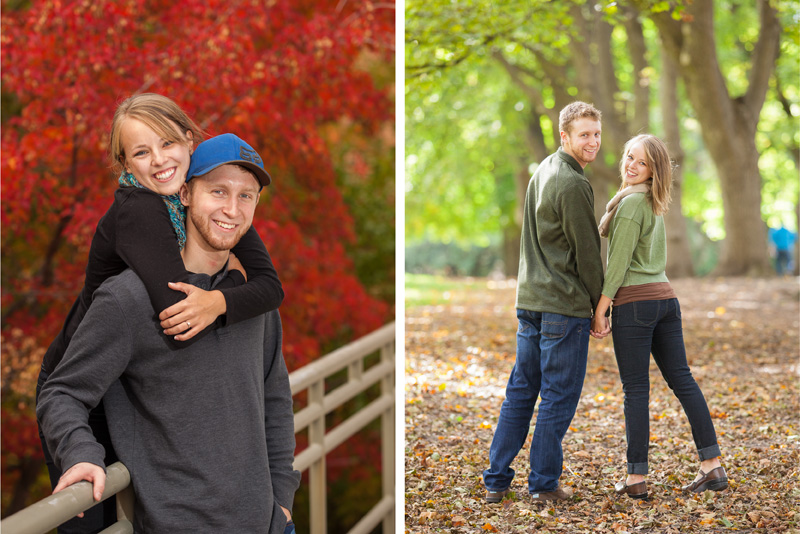 3) Opportunity for you and your photographer to GET TO KNOW EACH OTHER –Let's face facts. On your wedding day you will be followed by your photographer all day long, everywhere. (Well, OK, almost everywhere.) Wouldn't it just be more comfortable to be followed by someone you've gotten to know? We love engagement sessions for the fun, relaxed atmosphere when we can really spend some time with our couples. It's great to learn about you as individuals and as a couple, see how you interact and what your natural tendencies are. It's equally as valuable for you to get a feel for working with your photographer. Being comfortable with each other allows everyone to be more relaxed and results in more natural images showcasing your true personalities.
4) Images that really are PRICELESS – Your engagement is huge! You found someone. They found you. You fell in love. You've committed to doing life together. This decision will change the course of both your lives, as well as affect those around you now and in your future. The events in this small window of time are literally changing the course of the world around you. This is a priceless time! One of my favorite images of the two of us is the professional portrait we had done while we were dating. It's one of the only quality photos we have of the two of us from that time in our lives. It's natural and casual and there's something special about the fact that it isn't a wedding photo. It's just us, together. Some day we'll be showing it to grandkids and they'll be gawking about how young we are! And they'll treasure it, they way I treasure the same type images of my grandparents. That's worth it right there!
In addition to the timeless value, engagement photos are also great extra decor. (As romantic and special as they are, most people don't want to decorate their entire home with wedding images.) It's nice to have some quality, yet casual images of you as a couple to showcase throughout your home. They also make great gifts for parents and can be used for fun options at your wedding and reception. We've had multiple couples use their e-photos in guest books, slide shows, save the dates, etc. Fun possibilities abound!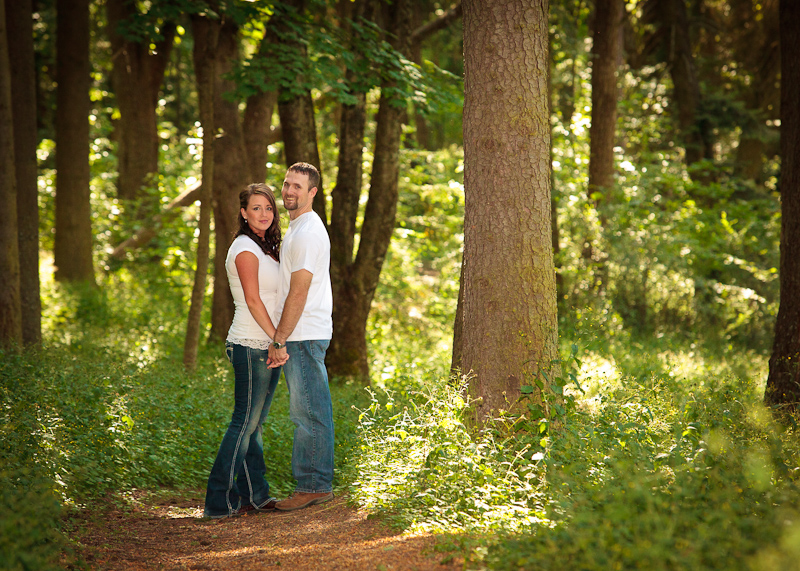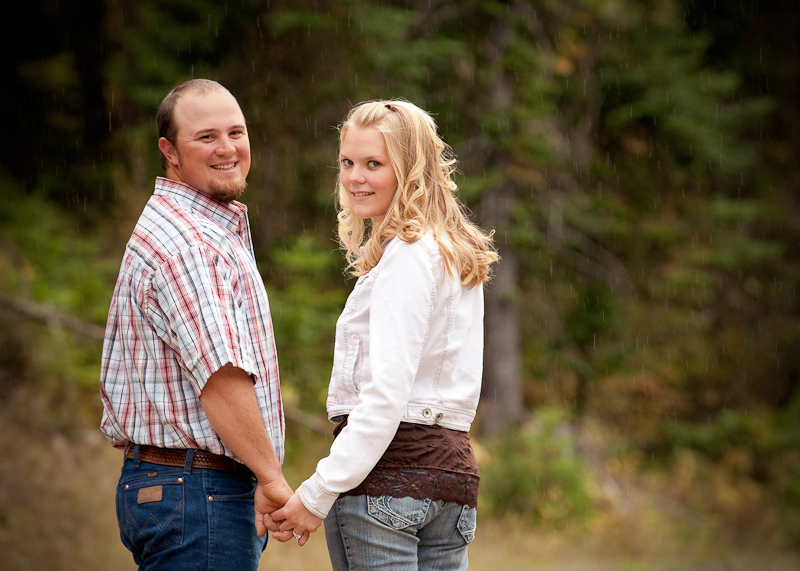 So, for those of you on the fence about whether or not an engagement session has any value – it does! We believe this so strongly, we've included an engagement session with every level of our wedding experience and strongly encourage all our couples to take advantage of it. If you're looking to get the most out of your wedding photography, choosing to have an engagement session is highly recommended!!
Warmest wishes,
Chris and Jeannette