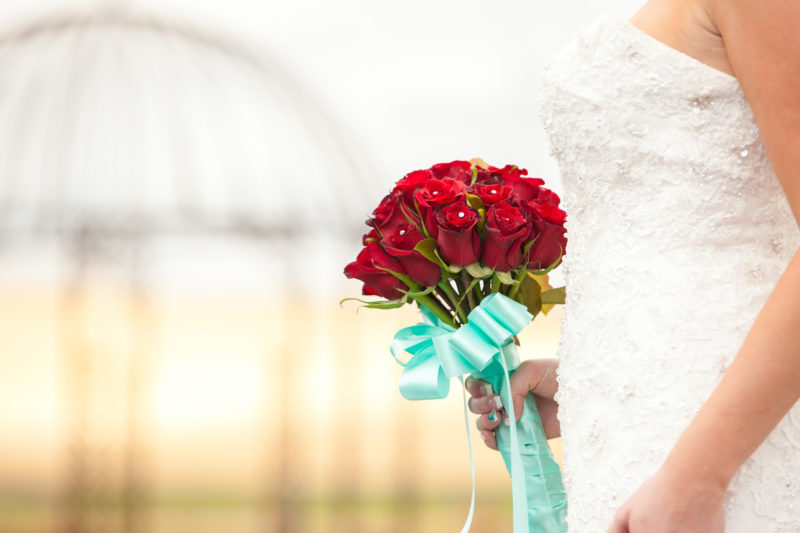 Planning your wedding is so exciting, but we understand it can also be overwhelming at times. We have decided to put together a 3-part series with some things to consider when planning the flow of your wedding day. This list is not meant to be persuasive in any way, but rather just a list of pros and cons for you to weigh out. We hope this helps in making your day everything you want it to be!
So, let's jump right into pre-ceremony options. As we were putting this post together, we realized all these choices really center around making it possible for you to relax, be mentally present, and actually enjoy your wedding day!
Decor Setup
In our experience, one of the things that stresses a Bride the most is trying to be in charge of the decorations and venue setup at the same time she is getting herself ready. We realize how difficult in can be to let someone else be in charge of your vision. If this is the case, you may want to arrange to have all setup completed before the time you have reserved for getting your hair and makeup done, dressing, etc. Otherwise, consider the benefits of a wedding coordinator or just finding someone you can trust to leave in charge of all those details. This will free you to get ready without needing to answer question after question about where you want certain flowers, tables, gifts, etc.
Flowers
When scheduling with your florist, be sure you are on the same page as far as the difference between the time of delivery time and the time the setup will be complete. So often, the groomsmen are ready for pre-ceremony photos, only to learn the boutonnieres haven't arrived yet or the bride and groom have their first-look scheduled but the flowers just came and still need to be set up. It never hurts to make sure you and your vendors have the same expectations. 🙂
Hair/Makeup
Every bride is different when it comes to the importance and experience of having hair and makeup done. Some prefer to do it themselves while others want a complete pampered experience. Once again, these choices all go back to what it is that makes you comfortable and able to relax on your wedding day. We have tried to include some of the pros and cons of having your hair/makeup done at the venue vs. at a salon or other location.
At Venue
In our experience, brides and bridesmaids who have hair and makeup done at the venue are almost always more relaxed. They have settled in and gotten comfortable. The atmosphere is less stressful and there is less coordination involved. There is no where else to be so everyone can sit back, focus entirely on each other, and really enjoy what's going on. If you are wanting to capture memories of these moments, having this done at the venue will also use less of the photographer's time. Choosing to have this done at the venue, however, you do run the risk of being interrupted with questions about ceremony or reception details and you need to be sure your stylist is able to work on site.
At Salon/Other Location
Having your hair/makeup done at the salon also has benefits. Some salons provide bridal packages and pamper you and your bridesmaids with snacks, drinks, etc., pampering you and your girls as they get you ready. There is no need to consider details like finding enough outlets, the right type of lighting, room for the stylist to arrange products, etc. If you have a large bridal party, you may also save a lot of time at a salon where there are multiple stylists and more than one person can be done at a time. This option, however, does require a bit more coordination with everyone involved. It may also take more time out of your day, as you will need to consider travel time to the venue or dressing location.
Dressing
Here are a few things to consider about where everyone will get dressed. If you have chosen a photographer who works alone, you may not be able to get photos of both the girls and guys getting ready unless everyone is at the same location. Having everyone at the wedding venue will save time and make the coordination of pre-ceremony photos easier. Getting ready at separate locations will require more planning, and depending on your wedding dress style, it may be difficult to travel in your gown! Some venues, however, may not have enough space for everyone to get ready, requiring you to chose another location. You may also want to consider getting ready at a location that has meaning to you, a special place you would prefer to prepare for your wedding.
We hope this list helps as you plan your special event. Feel free to let us know what you think or list more things to consider in the comments section below!