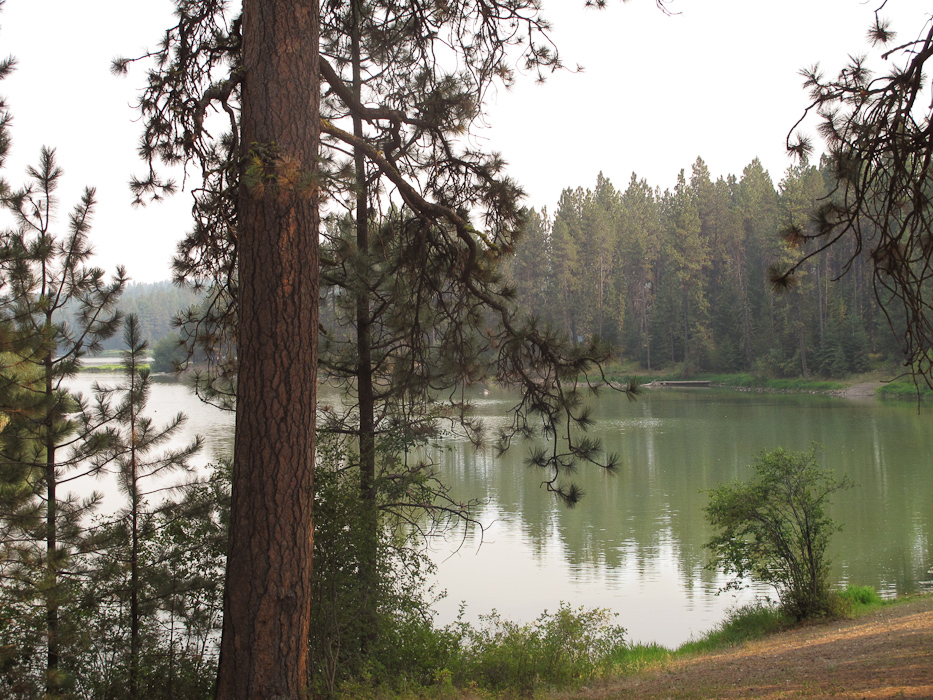 Although it is one of my favorite activities, it seems we rarely spend time going somewhere with just our family. Yesterday, however, we decided to make the most of the holiday and spend some time at Winchester Lake before Chris had to be back for an evening photo session. The beauty and temperature (much cooler than the nearly 100 degree weather at our house) made it an excellent choice. We hiked the little nature trail, ate a picnic lunch and played at the playground. Although we saw quite a few people fishing, for a Labor Day outing, it was very calm and peaceful. Our day hike "adventures" have definitely scaled back from our pre-children days, but that doesn't necessarily make them any less enjoyable. The wonder, learning, smiles, and memories made may not be as exciting as a mountain summit, but they are every bit as rewarding!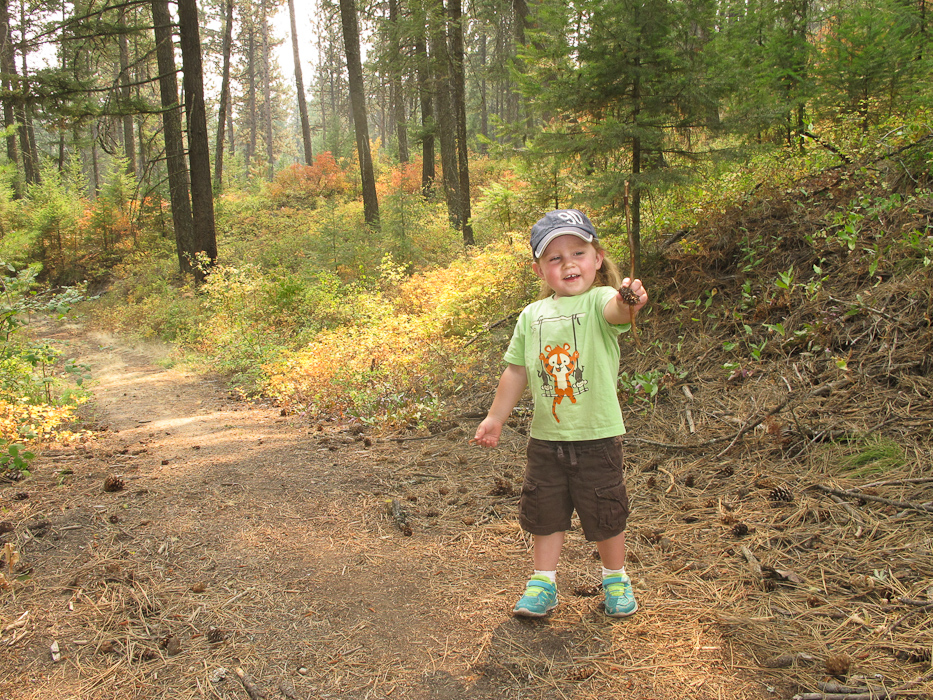 Our little hiker, proud of her find.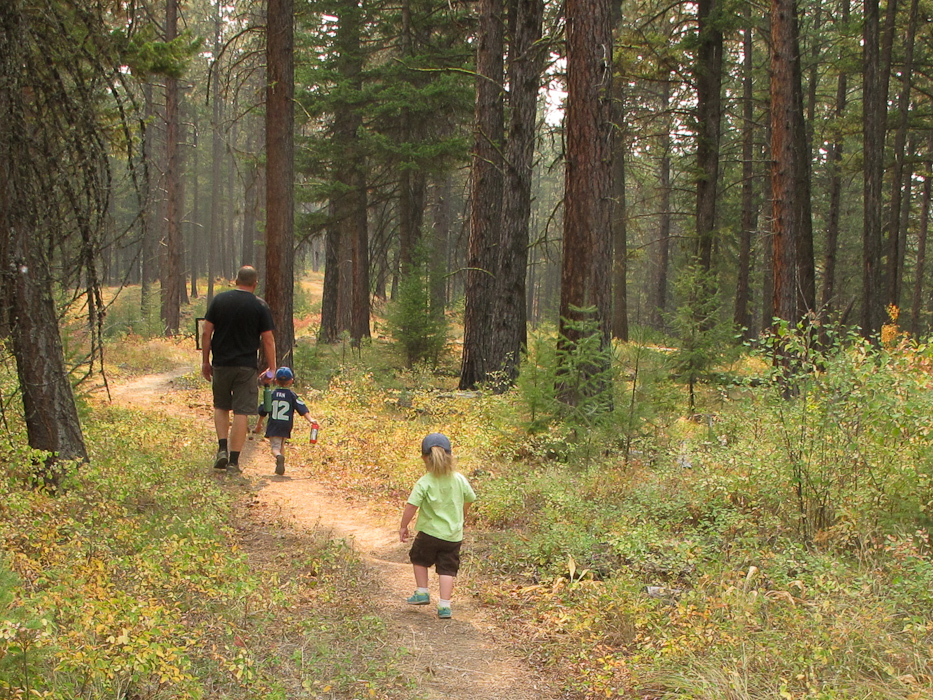 The trail was beautiful.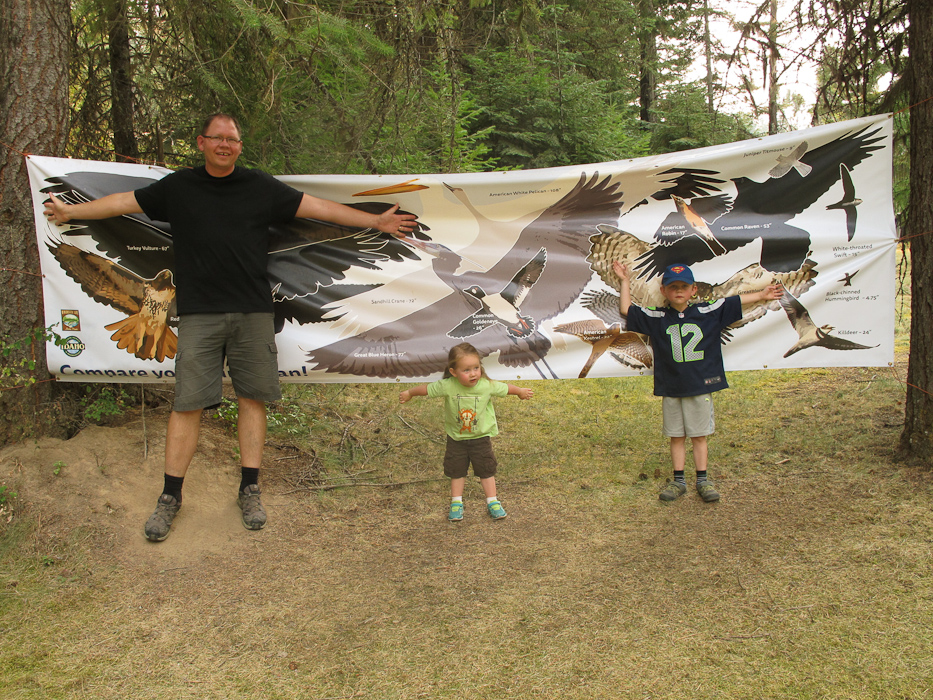 Wingspan equivalents: Chris = Golden Eagle, Heidi = Duck, Zachary = Owl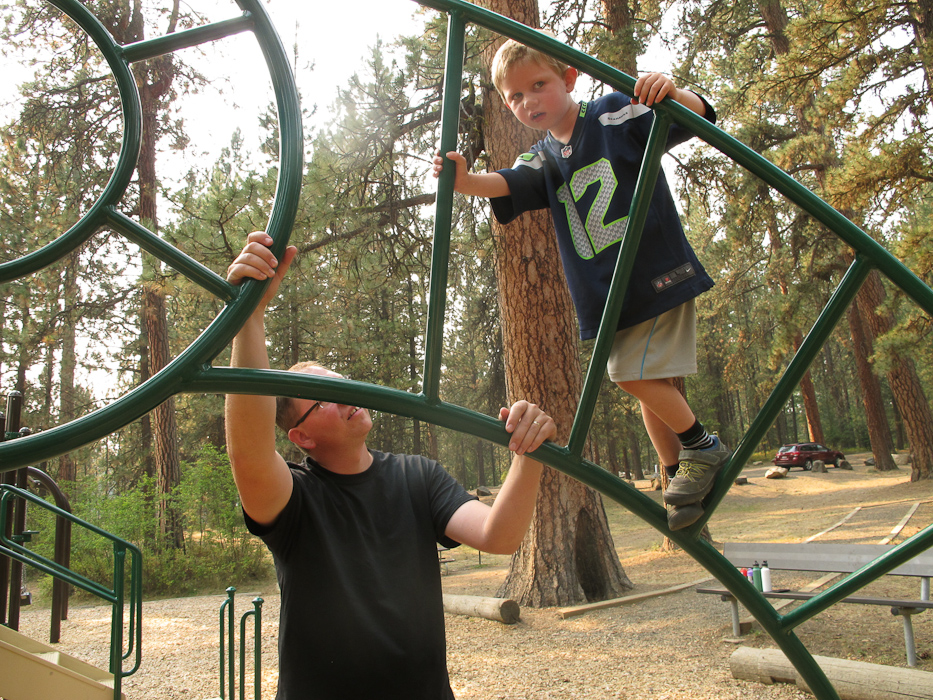 When did our little boy grow this big?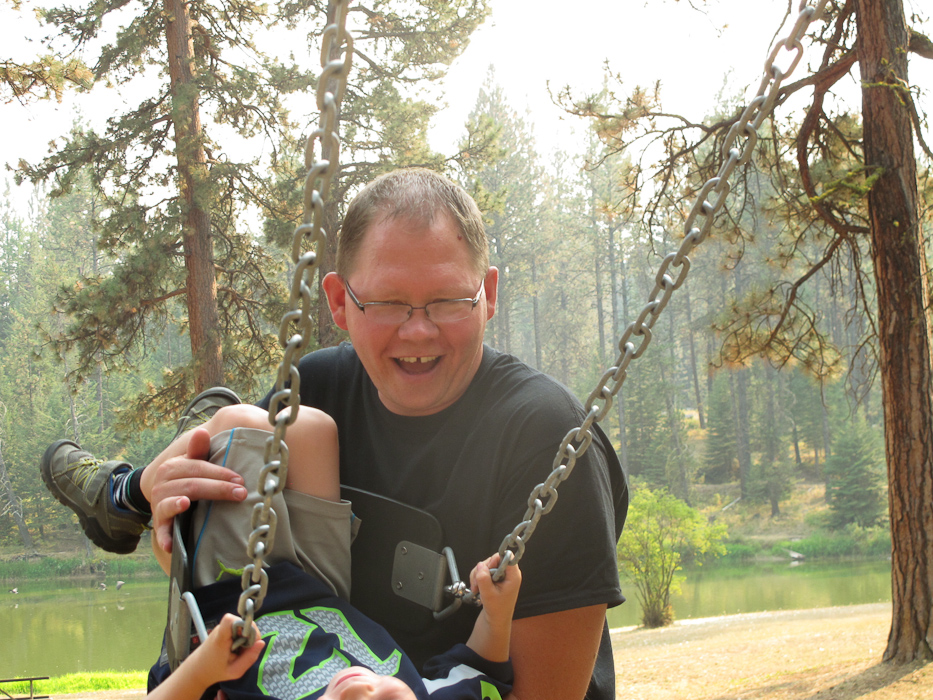 Gotcha!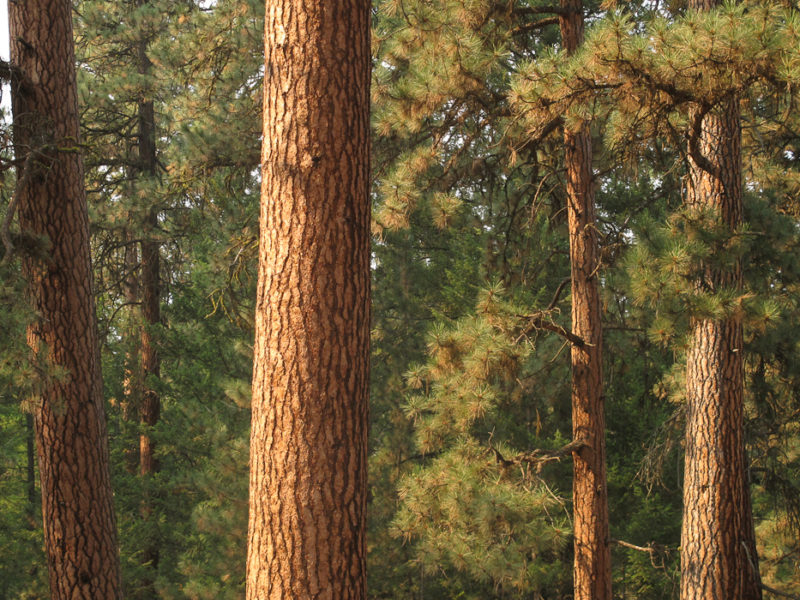 Amazing design, amazing designer.
Hopefully you had a wonderful holiday weekend. We'd love to hear about it in the comments!
Blessings,
Chris and Jeannette